Steps to see phrase explanation with AI dictionary
Step 1: Select text (in a video or in an article)
Step 2: Click the AI Explain icon on the pop-up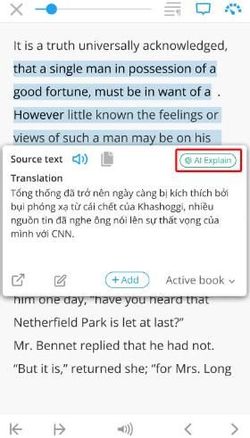 Note: In the text that you look up, there may be phrases and idioms that AI can auto detect and highlight in the pop-up. You can click on those phrases to see their definitions. This definition is also automatically generated by the AI dictionary.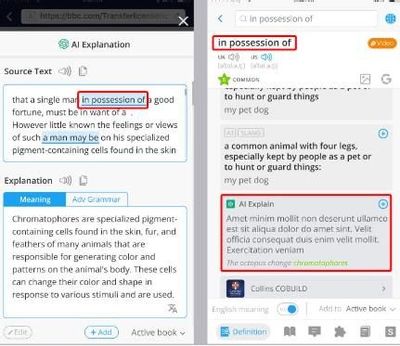 Elements in the AI pop-up when looking up a paragraph:

1 - Audio for the text and the button to copy the paragraph.
2 - Source text
3 - The phrases contained in the passage are highlighted.
4 - Explanation of the meaning of the passage by the AI dictionary - Analyze the advanced grammar structures used in the passage.
5 - Translate the explanation into your native language.
6 - Edit the explanation.
7 - Select the wordbook and save the paragraph.